Quote:
Originally Posted by
swwal
Thanks bro but I'm more confused now
what do u mean by "oxaloacetate and reverse through glycolysis pathway"
After Propionyl CoA enters Krebs Cycle at Succinyl CoA Step then Succinyl CoA goes through Krebs Cycle to form "Oxaloacetate" from where we can start the pathway of neoglucogenesis!
Acteyl CoA can never enter Krebs Cycle at any other point than when it converts Oxaloacetate to Citric Acid.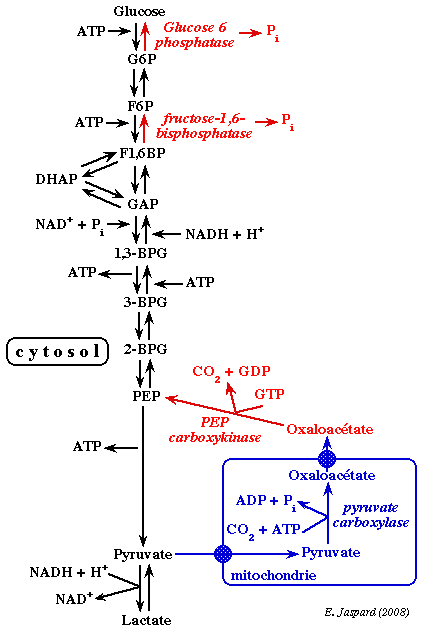 See the oxaloacetate(inside mitochondria) it is where actually propionyl coa enters by forming succinyl coa and entering krebs cycle
So when I said cannot form oxaloacetate I meant cannot form oxaloacetate and enter neoglucogenesis!