Quote:
Originally Posted by
chulady
Thank you, I have been memorizing heme synthesis but couldn't. Now, I am pleased that I can digest it. Any idea, how to memorize syringomylin synthesis defect. My exam is next month, I still wrong the answer regarding these disease.
I think you mean the leukodystrophies, which are problems synthesizing myelin (sphingomyelin). Those are hard! I can usually remember Niemann-Pick and Krabbe's, but then I start getting confused with which are myelin disorders and which are lysosomal storage disorders...
NEJM had an article
last month that had this chart, which is pretty good but wordy:
Goljan
(p.586 in 3e) only lists X-linked adrenoleukodystrophy, metachromatic, and Krabbe's. Given that you only have a short time, you might not want to dig too deeply into one thing...
Also, don't get
sphingomyelin
confused with
syringomyelia
, which is a cyst in the cervical spinal cord, often secondary to a Chiari type I malformation!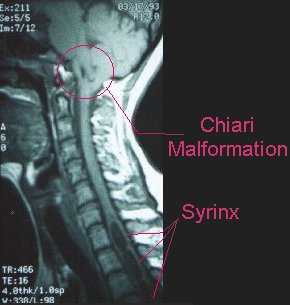 Good luck on your test, chulady!